An hour of cutting, trimming, and gluing plastics together. I have started some more terrain pieces to give me some variety for photographing my models. Some plastic wall-sections from some toy product is to pimped into proper 40K claustrofobic street settings. I am trying to find a good mix of being able to view pieces from several angles and being able to mix and match using the assembling system of the wall sections. So the goal is really to hide where the sections click together...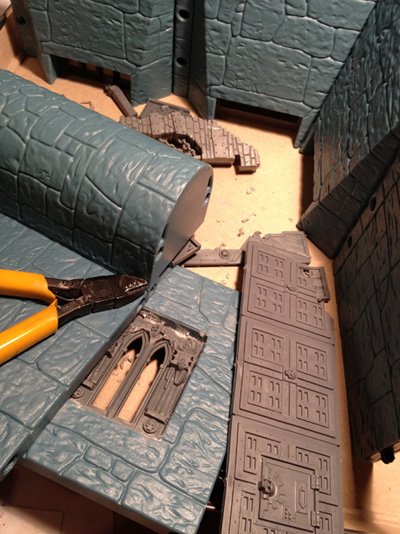 Looking forward to adding all sorts of detail the the walls - posters, pipes, candles, etcetera.
The ground is troubleing me though. What to do? I should probably create a copplestone-like board for the terrain to be used on.