...plus some base painting chores. Two layers of Bubonic Brown - thinned with gloss varnish to make it go on smooth. A technique I have been trying out on some surfaces on my latest models.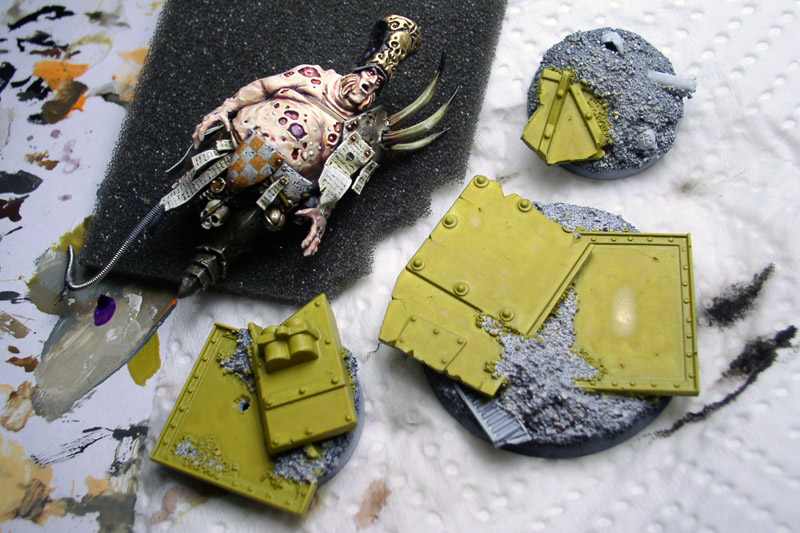 The daemonhost is almost finished. The rest - the tubes and som weathering + maybe some red on those orange checks - will be painted when he is glued to the base.
Today's painting session wasn't a long one. But I decided I had to work on the model today. Sometimes I have to decide to work to be able to do it. Strange. But tonight I got going with the project. Another evening or two and he is ready to rock ... or rather; to float about and scare people.