Another hour and a half of painting done and tonight I shot a picture of the model so far: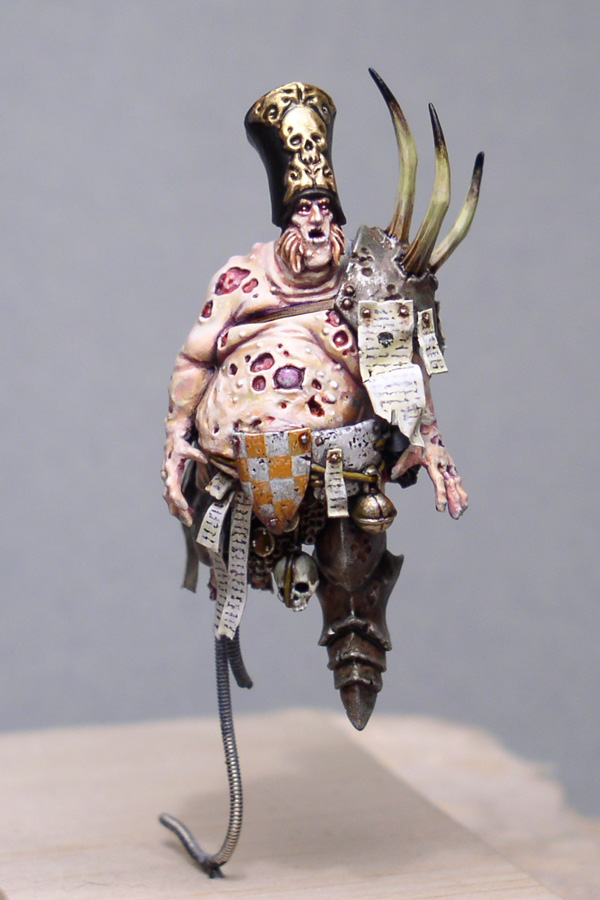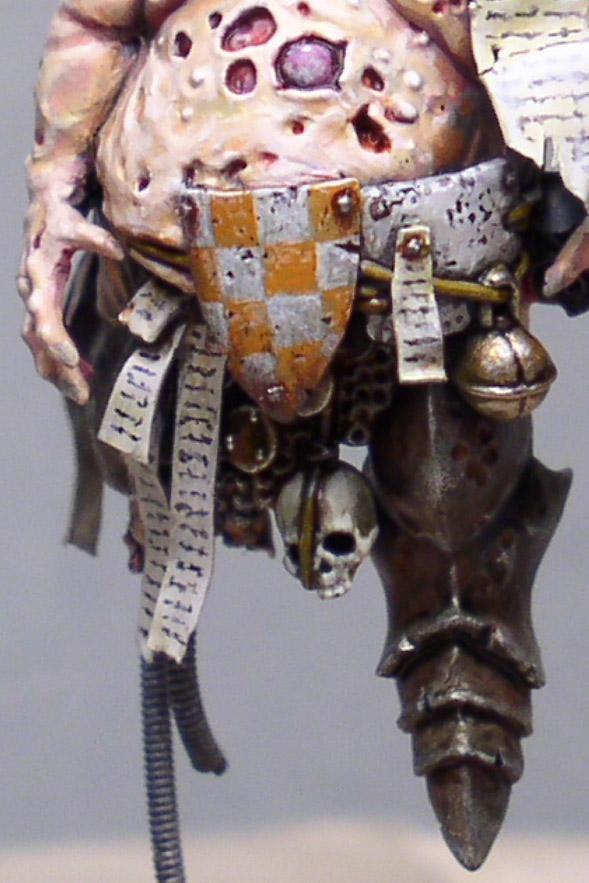 For fun I made the pictures really big to show as much as possible. I have mainly been working on the shield with the orange and white checks pattern. Quite happy with the look so far, although the initial plan was actually to have the orange serve as a base for some red ink. But right now I really like the orange. Scrolls have also been give attention as has the hat which has been blocked in with Chaos black. It still needs a lot of weathering though. The horns were painted last last week and given a coat of varnish to protect the paint from going off when I handle the mini while painting...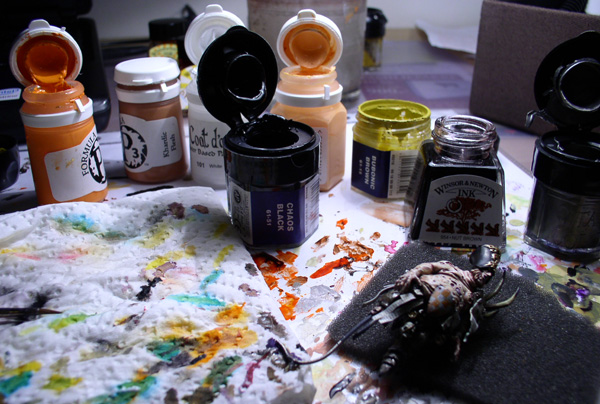 Finally, a shot of the desk with the paint in use tonight. Two sessions more and I believe he is done - then I have the base to do, but I hope to have him done before X-mas.