I got an email the other day asking about the presentation base I made for my Chaos Army back in 1998. About the dimensions and materials. Well, it is a wooden frame bought specificly for the project in a store that makes frames for art and posters. The dimensions for the actual display area is about 23 x 33 cm.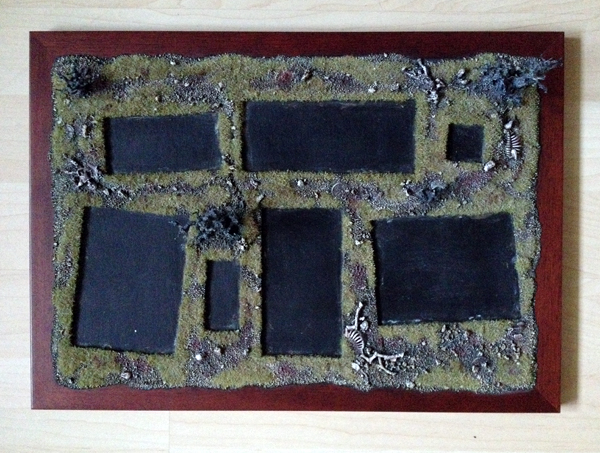 In 1997 I did a similar base for my night goblin army. This one has the inner dimensions of 50 x 33 cm: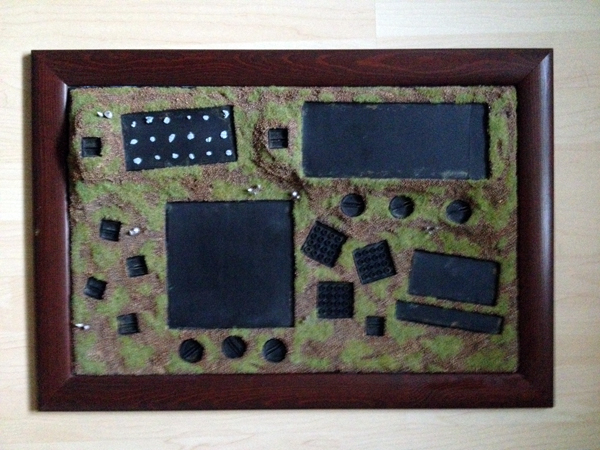 In both cases there is a sheet of wood in the frame for a base. And on this you can build up the terrain using either polystyrene sheets or thick cardboard. I have used both materials - cardboard on the chaos base - and they both work out alright. The tricky thing is to make the cut-ins for the bases, especially the round ones...