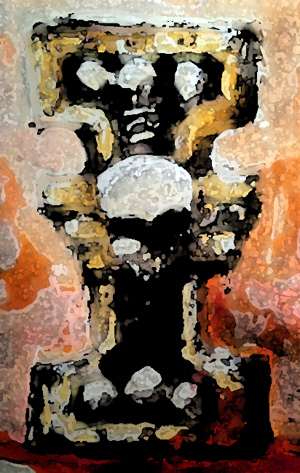 The other day I was asked where the =I= gangs hangs out on the web and I thought it would be good to present some other places to go and look for cool 40K miniatures, images, storytelling - "texts" on the inquisition and the corners of the WH40K universe in its broadest sense.
Below follows a selection of links to hobby friends with whoom I have shared the passion for =I= minis over the years.
http://inq28.blogspot.com/
http://legionofplastic.blogspot.com
/
http://www.dakkadakka.com/dakkaforum/posts/list/0/320489.page
http://isstvan.blogspot.com/
http://spikyratpack.blogspot.com
/
http://opusmaius.blogspot.com/
The reader who read through a lot of the stuff above will even find some of my miniatures infiltrating some of the other blogs. These websites are by no means all of the cool stuff. A lot more is out there. There is bound to be a lot more. Some resources just take delicate inquisitorial research skills to find...